Luxury Touch Hotel - Since 2021
Luxury Touch Hotel, Tarkwa is the one of the best luxury hotels in the city, offering a spacious meeting facilities, with ample space for eventss and meetings. located in the hills close to Agric hills, luxury Touch Hotel is a true getaway. About five minutes away from the hotel is the University of Mines and technology, The hotel has one of the best rooms in Tarkwa, with interiors designed to reflect the warmth of the Ghanaian people. It features all in all 20 luxury guest rooms elegantly designed suites as well as a variety of culinary offerings inspired by local and international flavours. Designed to promote healing and relaxation and good food, The restaurant, bar and Executive lounge, serve some of the best cuisines in the city, provides a perfect mix of experiences to meet the needs of our guests. Luxury Touch Hotel hygiene and safety protocols have been implemented to ensure a healthy and safe environment for all our guests and employees.
Whether you stay in one of our bright and airy classic rooms or one of our stunning suites you'll enjoy a safe and relaxing environment with efficient and attentive service. The modern rooms and suites feature stunning designs with complimentary Wi-Fi, coffee & tea facilities, flat screen TV's, desks and fridges. For a little extra, guests can choose the Executive lounge with private check-in and check-out. Enjoy complimentary morning breakfast with the best freshly baked bread and the best eggs.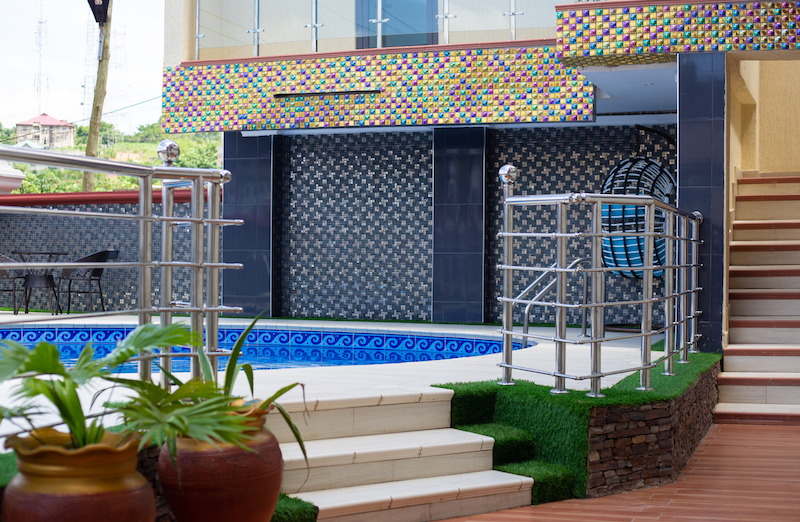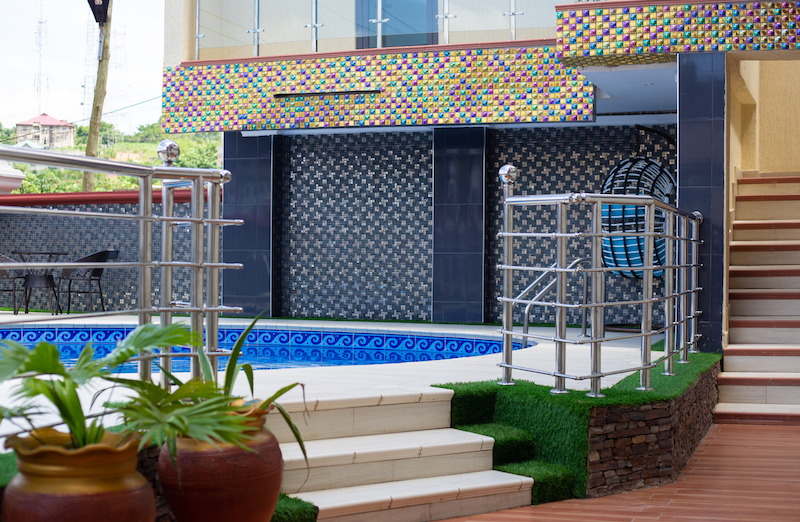 Keep yourself in the balance while you travel, renew your energy in our soon to come state of the art fitness centre, enjoy an invigorating dip in the very clean and refreshing pool or just relax poolside enjoying the lush greenery and enjoy drinks served to you whiles kicking back and taking a breath of fresh air.


We are best known for:
Located in the hills for a getaway vibe.
Unique rooms designs and furnishing.
Amazing Customer Care, everyone is royalty at Luxury Touch.
Restaurant and Bar.
Executive lounge
Exclusive swimming pool